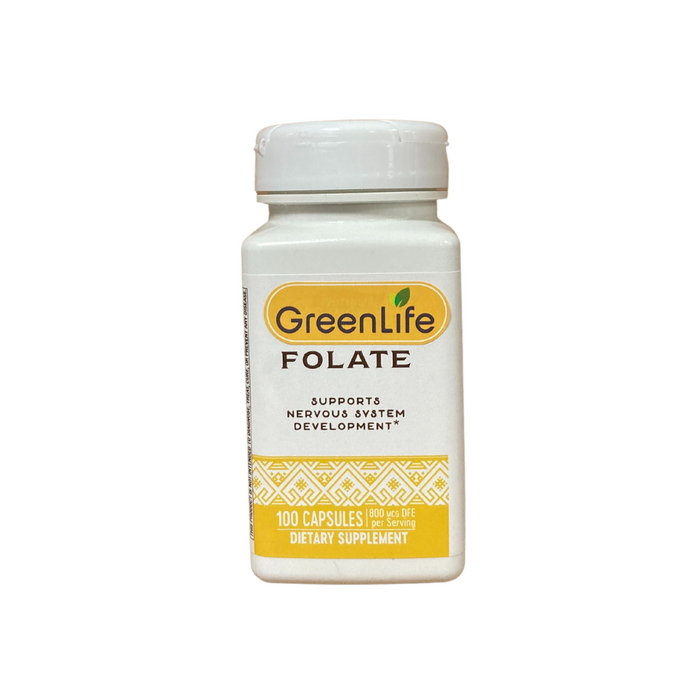 Folate (previously Folic Acid 800 mcg)
Folate is essential for proper fat metabolism, DNA and RNA synthesis, and tissue growth and repair.

Adequate folate in healthful diets may reduce a woman's risk of having a child with a brain or spinal cord birth defect. Our Folate is carefully tested and produced to certified quality standards.

Recommendation

Take 1 capsule daily, preferably with food. If you are pregnant, nursing or taking any medications, consult a healthcare professional before use.

Supplement Facts

Serving Size 1 Capsule

Servings Per Container 100

Amount per Serving
% DV
Folate

800 mcg
(480 mcg Folic Acid)
200%

Other ingredients: Cellulose, Gelatin* (capsule), Magnesium stearate

*Gelatin used is from a combined source of bovine and porcine gelatin.