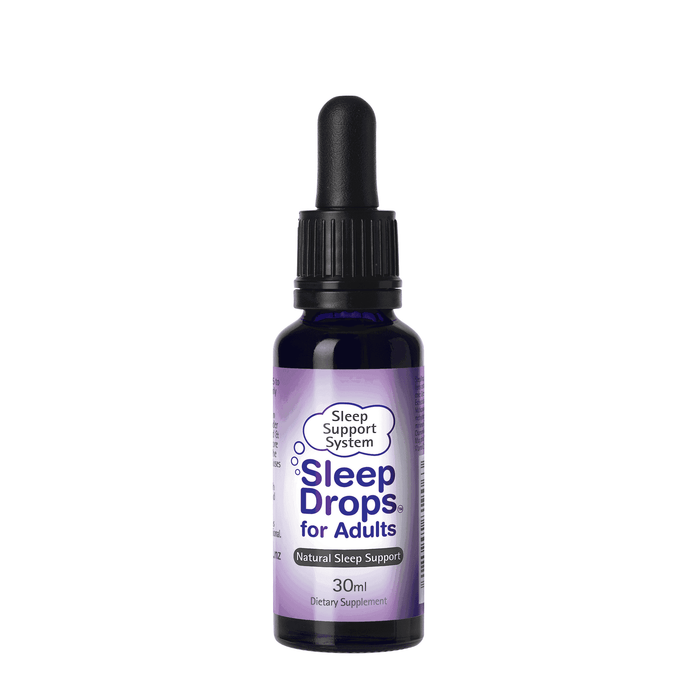 SleepDrops for Adults is support for: 

Going to sleep faster
Better sleep quality and quantity
Switching off mind chatter

Benefits:

Natural support for a more relaxed and restful sleep
Great for travelling or shift work
Remedies to support digestion and liver function while you sleep
Easy to take drops which can be individualised to your ideal dosage
Non-drowsy, non-addictive formula with no side effects

 

Recommendation

For Mild Sleeping Issues

Take 5 to 10 drops under your tongue once or twice as needed.

For Best Results:

Phase 1: For 5 nights take 5 to 10 drops under tongue ½ hourly starting 2 hours before bed.

Phase 2: From 6th night on going- an hour before bed & once more immediately before retiring. If waking through the night take up to 4 additional doses to support sleep.

Supplement Facts

Ingredients:

Glycerine, Ethanol, Purified water, Corydalis ambigua (Corydalis), Eschscholzia californica (Californian poppy), Humulus lupus (Hops), Lavandula officinalis (Lavender), Matricaria recutita (Chamomile), Melissa officinalis (Lemon Balm), Passiflora incarnate (Passionflower), Piper methysticum (Kava), Piscidia piscipula (Jamaican Dogwood), Scutellaria lateriflora (Skullcap), Silybum marianum (Milk Thistle), Tilia sp. (Lime flower), Zizyphus jujuba (Zizyphus) with Homeopathic Chamomilla, Coffea cruda, Gentian lutea, Hypericum, Kali phos, Mag phos, Melatonin, Nux vomica, Passiflora, Pulsatilla, Vitamin C and combined with flower essences.