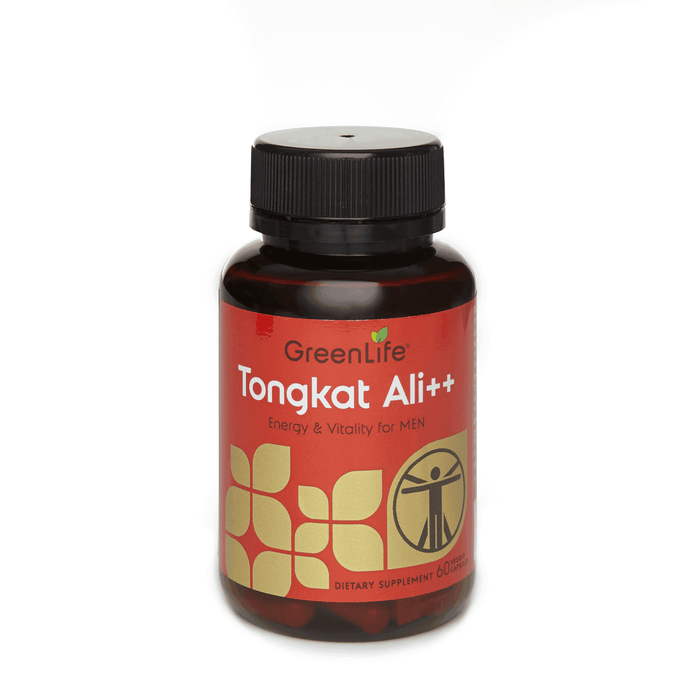 Tongkat Ali ++ is a potent high strength testosterone formulation. Stress, poor sleep, environmental chemicals, weight gain and aging can all reduce testosterone levels in men. This blend of powerful testosterone supporting herbs has been designed to naturally enhance male hormones to boost energy and vitality.

High-quality Malaysian Tongkat Ali is combined with Maca, Panax Ginseng, Horny Goat Weed and Zinc to target wellbeing, energy levels and libido in all men especially those under stress or have reduced vitality.  Take 1-2 capsules per day for vitality and sexual health.

Recommendation

Take 1-2 veggie capsules per day or as directed by a healthcare professional.

 

Supplement Facts

Serving Size 1 Veggie Capsule

Servings Per Container 60

Amount per Serving
Tongkat Ali (Eurycoma longifolia) Extract 100:1 50mg
    Equiv to 5,000mg Root Powder
50 mg
Maca Extract 4:1 300mg
    Equiv to 1,200mg Root Powder
300 mg
Panax Ginseng Extract 60mg
    Standardised to 5% Ginsenosides
60 mg
Horny Goat Weed Extract 60mg
    Standardised to 10% Isoflavones
60 mg
Zinc (from Zinc gluconate) 
7 mg

Other ingredients: Magnesium Stearate, Veggie Capsule.